American womp racing association
This is the official home page of the American WOMP Racing Association. The AWRA is a sanctioning body for WOMP slot car competition. Our goal is to set up a standardized set of rules that will be adopted nationwide to govern WOMP racing in the United States.
NEW!
AWRA WOMP NATIONALS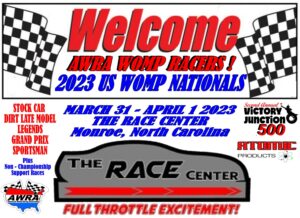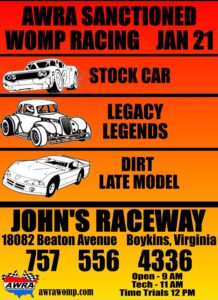 The AWRA sponsors tracks and competitions throughout the United States. Fun and fellowship is enjoyed at all locations. We are a family-oriented organization!
NEW!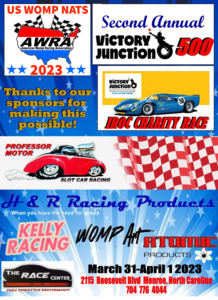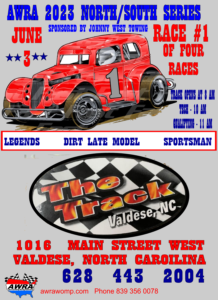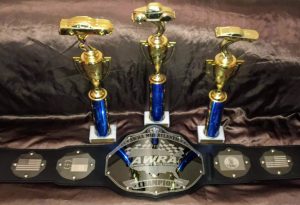 NEW NEW NEW NEW NEW NEW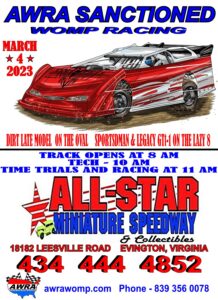 AWRA SPONSORED EVENTS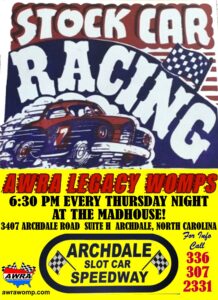 COMING TO A CITY NEAR YOU
American Womp Racing Association AWRA Slot Car Rules